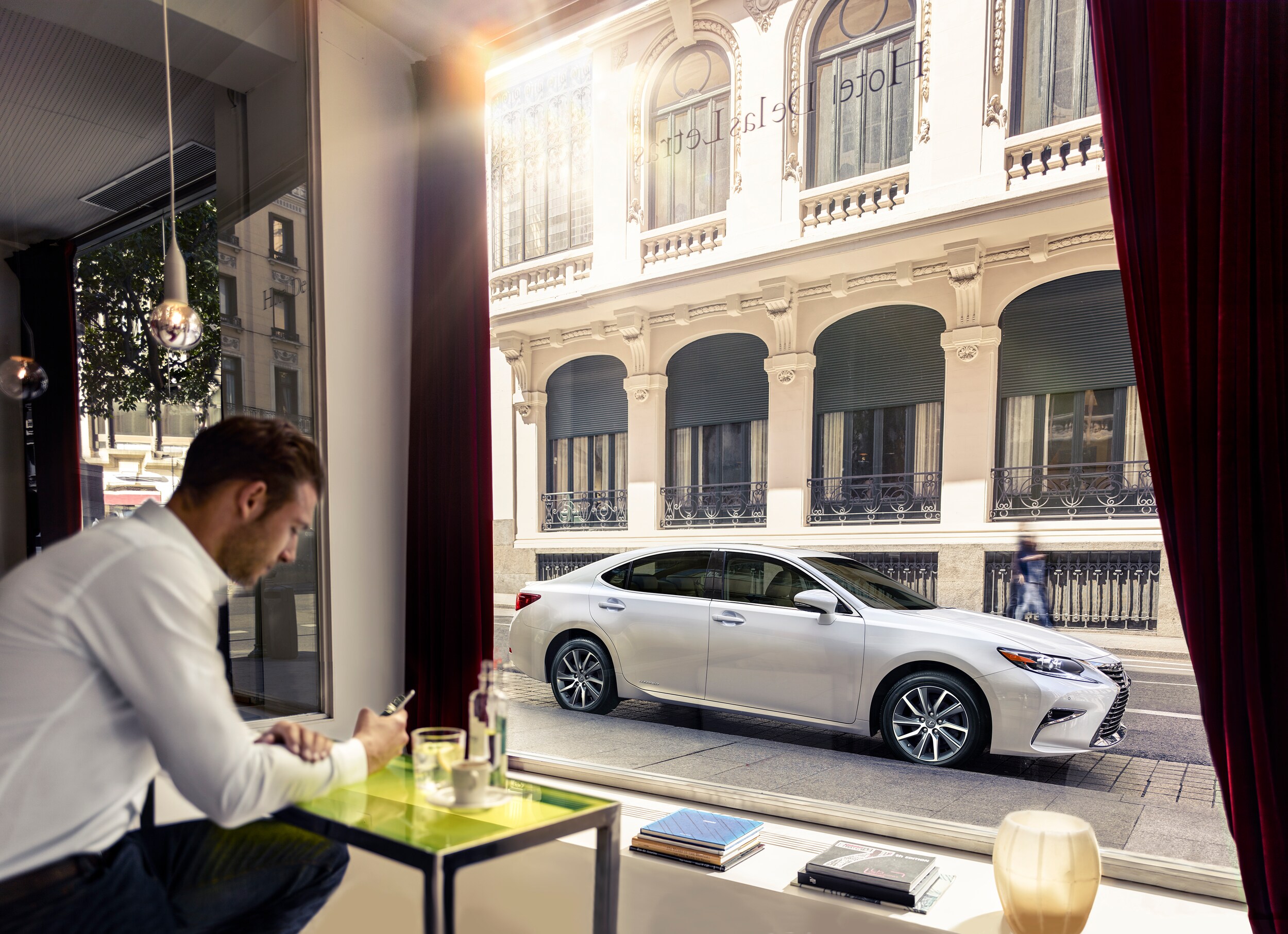 ?
The car making experts at Lexus have been at their craft for many years now. Over that time, they have consistently produced wide-varieties of luxury vehicles for every occasion. The new 2020 Lexus lineup lives up to this high standard, and it offers potential Lexus vehicle owners SUVs, coupes, performance vehicles, and much more. It is no exaggeration to say that the current lineup of Lexus vehicles embodies richness and luxury. To learn more continue reading.
Lexus SUVs
For the model year 2020, the experts at Lexus offer drivers and passengers at least five different SUV models. These SUV models include:
NX Hybrid - The new 2020 Lexus NX is a hybrid SUV that comes in no less than eight trim levels. The new Lexus NX hybrid SUV comes with a variety of transmissions and suspension packages. These include front-wheel drive, Sport all-wheel drive, Sport front-wheel drive, and Luxury all-wheel drive. Backing up these robust transmissions are a number of gas-electric power plants. These power plants work together to provide generous amounts of horsepower and torque while also giving occupants more traveling range per mile.
RX - Next up is the Lexus RX SUV, which just so happens to be one of the highest-selling Lexus vehicles in North America. The new 2020 Lexus RX comes in 15 trim levels that provide potential owners with as much variability as they can stand. It also comes with a number of drive options that include front-wheel drive and all-wheel drive. They also come loaded with powerful 3.5-L, V6 motors that score high marks in the horsepower and torque departments. Other SUV models include the RX Hybrid, GX, and LX.
Lexus Hybrids
More drivers than ever have an interest in fuel efficiency and green technology. To this end, Lexus fields up to five different hybrid powered vehicles. These motors appear in SUVs, sedans, and even coupes. These hybrids include:
NX Hybrid
ES Hybrid
RX Hybrid
LS Hybrid
LC Hybrid
These hybrid motors are a potent blend of gas-powered and electrical powered dynamos. They can work together to provide combined outputs that can produce power while at the same time allowing for extended driving ranges. Lexus hybrids also come with plug-in capability, and this makes it easier for future hybrid owners to power up their vehicles wherever they may be. Lexus hybrid vehicles embody the same levels of interior luxury, technology, connectivity, and capability as any other body style.
Lexus Sedans
In the area of sedans, Lexus comes through with at least five high flying models. These models include the:
The 2020 Lexus IS and ES models come in eight and seven trims respectively. Both of these vehicles have four-doors and plenty of wiggle room for passengers. Plus, both of these vehicles offer the signature Lexus power in the guise of turbocharged V6-engines. The ES Hybrid trim speaks for itself, and the exclusive GS-F comes in one 1 amazing trim level. The Lexus GS-F sedan is an amazingly sporty vehicle that offers drivers a throaty 5.0-L of displacement. This produces 467 horsepower from its V8-motor configuration.
New Lexus Coupes
The experts at Lexus left no stone unturned in their quest to create high-performance coupes. The result of their work is five healthy coupe styles that offer drivers and passengers power, exhilaration, and luxury. Included in this list of coupe vehicles are the:
RC
RCF
LC
LC Hybrid
UX Hybrid
The RC trim level has a crouching tiger look, and this look is backed up by its 2.0-L, inter-cooled turbo motor. This V6 motor delivers close to 30-mpg in highway travel and a very healthy amount of torque. Plus, certain models of the RC line also offer all-wheel drive performance. At the top of the line, the UX trim level represents a crossover SUV body mated to the soul of a coupe. The result is a hybrid body that offers a little bit of everything.
The 2020 Lexus lineup is waiting for you here at Dolan Lexus, schedule your test drive today.