Communities in School (CIS) of Western Nevada successfully executed their 3rd Annual Cappy Hour Fundraiser! Dolan was lucky enough to host this wonderful and inspiring event on February 21, 2019.

CIS of Western Nevada is affiliated to the national non-profit organization whose goal is to increase retention and reduce dropout rates.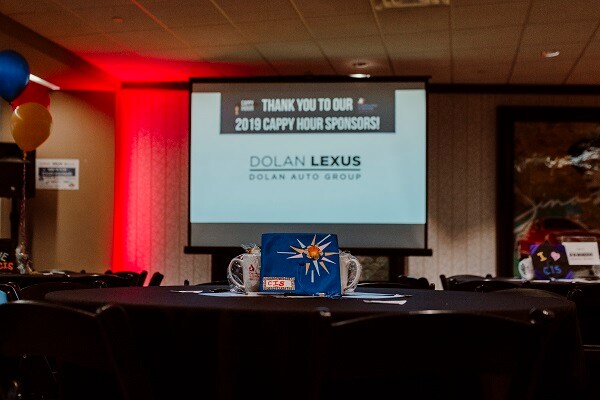 CIS Western Nevada Executive Director, Auburn Harrison, worked tirelessly on this event and does so each day for CIS' mission. She expressed her gratitude to Team Dolan for hosting by saying,
"It's a beautiful space. It really makes it so that all the money we are raising can be kept for our cause and used rather than to pay for a venue," says Harrison. "All the money raised at this event goes to students who are in need, hunger needs, health needs or whatever it is so they can stay in school and get their diploma," says Harrison.
Attendees learned about CIS, funds were raised to help more students and fun was had by all! To learn more about CIS of Western Nevada and what they do for students day to day click HERE!
It was an emotional evening which not only featured, Executive Director, Harrison and her team but a special keynote speech by Heaven, a high school senior, who has been impacted greatly by CIS.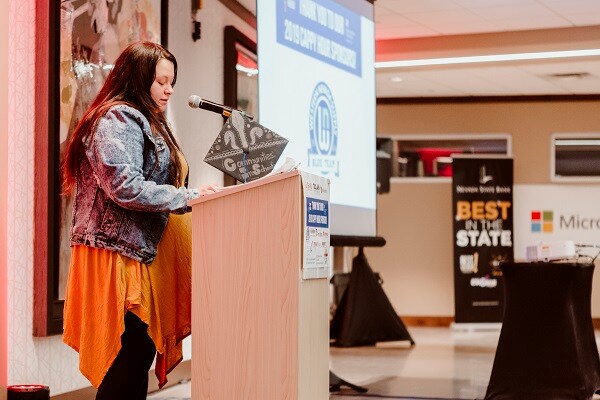 Heaven is a high school senior in Reno who receives groceries, assistance to and from school, clothes and school supplies from CIS. These items plus academic support and overall care have allowed Heaven to thrive!
"Thanks to Communities in Schools, I'm happy to announce that I will be a high school graduate this June," says Heaven.