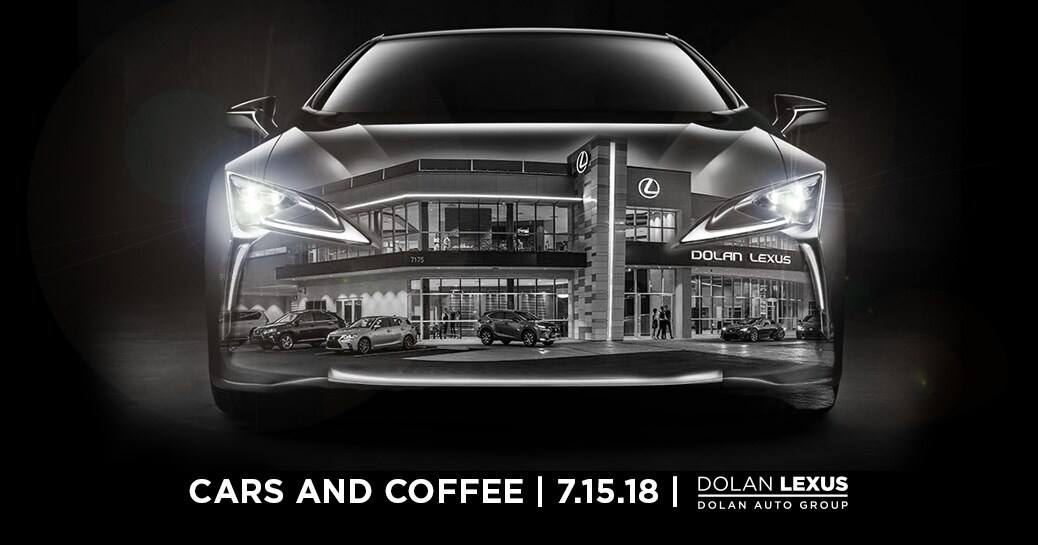 If you love cars as much as we do, you'll want to mark this event on your calendar.
Cars & Coffee is returning to Dolan Lexus on Sunday, July 15 after it was met with incredible enthusiasm last year. The event, set to be held from 10 a.m. to 12 p.m., will feature nearly 300 of the nicest cars in the region.
We're excited to partner with the local Reno Cars & Coffee group to have this showcase return. If you missed last year's meet up, this is your chance to check it out. You'll understand why hundreds of people joined together to share our common interest: cars.
Any time you gather a group of people this large you're sure to have an exciting atmosphere. We'll be shifting it into high gear by featuring multiple food trucks and music throughout the event.
The event isn't just about enjoying the company of our extended car-enthusiast family though. Plenty of attention will be paid to the cars themselves. We'll have professional photographers on hand to capture the vehicles. It wouldn't be a true showcase without awarding distinctions to different cars on display either, so there will be 3 awards given as well!
Putting together a gathering of this magnitude is far from a small feat. Ahead of the event, we'll clear our lot to make way for the hundreds of vehicles descending on Dolan Lexus. Don't believe how massive this showcase is? Take a look at this aerial drone footage we captured of last year's event by clicking HERE!
Best of all, the Cars & Coffee gathering is completely free. Plan to bring out your friends and family to enjoy the cars for yourself.
WHAT: Cars & Coffee
DATE: Sunday, July 15
WHERE: Dolan Lexus
TIME: 10 a.m. - 12 p.m.
We look forward to seeing everyone here alongside their cars. Given how big the event was last year, you won't want to miss this fun gathering! Dolan Lexus is part of the Dolan Auto Group and looks forward to serving the community for many years to come!