Cookies and cars may have more in common than you might think.
When over 20 members of the region's Girl Scout Board gathered for a day-long planning retreat at Dolan Lexus on June 8, they welcomed new leaders and brainstormed for the year ahead to find ways to best serve the community.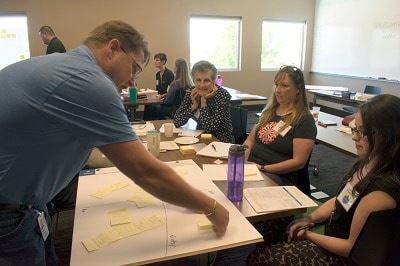 The Girl Scout's Board was interested to have the Dolan Team weigh in on this topic, and it goes without saying that we were honored to share the ways in which we care for our community and the motivation that guides our work. Highlighting this was Dolan Lexus General Sales Manager Ashton Carroll.
"Hearing the questions and seeing the heads nod, it's unique to see that our two organizations are very much in line with not just what we see, but how we want to operate," Ashton said.
During his presentation, Ashton discussed his personal experience here at Dolan and the emphasis we place on creating meaningful, authentic support for the community.
"The Board Meeting focus was on sharing our Girl Scout story with the community. The Dolan Auto Group has an incredible brand, story, and sales philosophy, so Ashton generously gave his time to inspire our board members on the importance of finding your authenticity, and proudly sharing the difference that Dolan is making," GSSN Director of Development and Communications Amber Aiton said.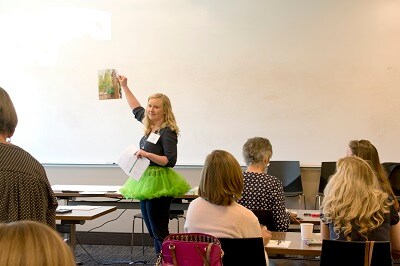 Of course, Girls Scouts are most recognizable for the famous cookies they sell each year. Ashton was able to offer insight into how selling cookies and cars isn't all that different during the meeting.
Within a Girl Scout troop, each box of cookies funds camps and various experiences for the scouts to enter the community and grow. Even though a car doesn't have the same great taste as a box of Thin Mints, we use cars to help further build the community in the same way.
Ashton expressed the importance of serving the community and the cyclical impact it has when he spoke to the group of leaders. This philosophy is best summed up by our CEO Ryan Dolan's TEDx talk at the University of Nevada, Reno. You can watch it for yourself here. (https://www.youtube.com/watch?reload=9&v=cEmI0rQFny0)
One such way we give back to the community is by providing the meeting space that the Girl Scouts were able to utilize, ensuring their funds can serve the community rather than go towards the cost of expensive event venues.
"With something as simple as donating the space to host our annual board retreat meeting, our team was able to focus our resources on achieving our mission of reaching more girls, providing more girl opportunities, and ensuring every girl is inspired to build courage, confidence and character to make our world, and our community, a better place," Amber said.
As evidenced during the retreat, Girl Scouts of the Sierra Nevada is in good hands with their own family leading the way to inspire and guide a new generation of young women. Here at Dolan, we're honored to welcome them to our family to help them grow and support our community.

Dolan Lexus is part of Dolan Auto Group and looks forward to serving the community for many years to come!